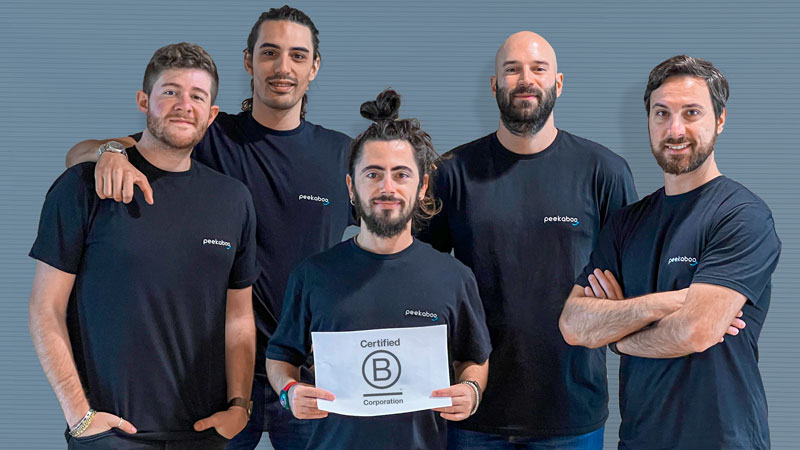 Peekaboo was founded in 2016 as a non-profit association, with the mission of spreading innovative entrepreneurship in the university context, bringing to the Italian market the Lean Startup methodology already validated overseas.
For this, we created a pre-acceleration format, the Lean Startup Program, to teach startuppers how to complete a team, validate the business model and realize the first version of the product to go on the market, with the goal of attracting the first users, investments and to grow.
In the meantime, Peekaboo begins to collaborate in the Open Innovation field with international corporations, like ENEL, designing the global program "Make It Happen", and also Unilever, Acea, Perrigo, Nestlè and Allergan.
From 2016 to 2020, Peekaboo launched more than 10 editions of the Lean Startup Program, supporting hundreds of teams and thousands of founders in the validation of their projects, helping to raise millions of euros of investment for participating startups, and providing scaling projects to its investor community.
In 2020 with the arrival of the pandemic, Peekaboo chose to accelerate the growth of startups, from idea to market, with a platform-based investment model. Peekaboo creates the first totally free online startup acceleration program in Italy. The program allows, through a proprietary platform, to raise pre-seed and seed round from crowdfunding partners, enjoying all the benefits of programs and community interaction, remotely and from all over Italy.
In 2021, Peekaboo became a certified incubator and a Benefit Corporation, a company focused not only on profit but also on having an impact on environmental and social sustainability.
In 2022, Peekaboo is running three batches of the Crowdfunding Program, to support startups and SMEs in launching successful crowdfunding campaigns, and launched its own reward crowdfunding platform.
Peekaboo's journey continues, we're just at the beginning!
Innovative Startup
The developed platform makes our business model repeatable and scalable.
Certified Incubator
Our crowdfunding services and accelerator programs support the growth of startups.
Benefit Society
A company that aims to maximize its positive impact on society and the environment.