About us
Peekaboo is a Certified Incubator, B Corp and Innovative PM that has been supporting corporate startups in creating and developing innovative and sustainable business models since 2016.
CERTIFIED INCUBATOR
We support the growth of startups, SMEs and corporations with our services.

B-CORPORATION
We believe in sustainable development and measure our sustainability performance.

INNOVATIVE SMEs
We connect key innovation players through a proprietary platform.

Methodologies learned in the world's best ecosystems
We have participated in and studied the world's leading accelerators, learning their methodologies, tools and best practices on which we base our programs and projects.
We believe in sustainable innovation
We are a Benefit Corporation. Our approach is based on the premise that there can be no innovation without sustainability. Therefore, we have created methodologies and tools to accelerate and monitor sustainable innovation.
Everything you need to grow into a platform
Video lessons on lean methodology available h24, 7 days a week
Mentorship with mentors and investors
Networking among founders via forum and chat
Business opportunities with corporate partners
Discounts on useful tools and services
Quickly make and launch your MVP to market
A Reward crowdfunding platform allows you to design and launch
Reward Crowdfunding campaigns quickly and easily. This way you can validate your MVP in the marketplace, raising thousands to develop your project.
Startup Services
Some of the best startups that were born and grew thanks to Peekaboo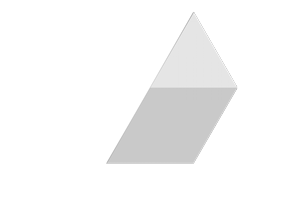 Corporate Services
Some of the successful corporate projects carried out
ENEL Corporate Entrepreneurship
Casa Delle Tecnologie Emergenti
ENEL Startup Sustainability Program
Years of activity in the field of innovation
Projects and programs with corporates
Innovative startups supported Our partners are satisfied
Peekaboo works to support companies in developing innovative solutions. An innovation training model that involves people inside the company, engaged in the development of products or services, using the Lean Startup methodology.

Ernesto Ciorra

Functional Director Innovation and Sustainability @ Enel Group
Collaborating with Peekaboo on technology and digital was key to identifying high-potential business ideas or solutions. During this three-month journey, we had the opportunity to connect with young talents with a strong entrepreneurial attitude.

Manuela Kron

Corporate Affairs Director @ Nestlé