About us
Peekaboo is a Certified Incubator, B Corp and Innovative PM that has been supporting corporate startups in creating and developing innovative and sustainable business models since 2016.
CERTIFIED INCUBATOR
We support the growth of startups, SMEs and corporations with our innovation services.

B-CORPORATION
We believe in sustainable development and measure our sustainability impact.

INNOVATIVE SMEs
We connect key innovation players through a proprietary acceleration platform.

Methodologies learned in the world's best ecosystems
We have participated and studied the world's leading accelerators, learning their methodologies, tools and best practices on which we base our programs and projects
We believe in sustainable innovation
We are a BCorp: the largest community of companies in the world that believe in sustainable innovation. We strongly believe that for a better future there is only space for sustainable innovation
Everything you need to grow into one acceleration platform
Video lessons on lean methodology available h24, 7 days a week
Office hours with mentors and investors
Networking among founders and investors via forum and chat
Business opportunities with corporate partners
Discounts on useful tools and services
Quickly make and launch your MVP to market
A Reward crowdfunding platform allows you to design and launch
Reward Crowdfunding campaigns quickly and easily. This way you can validate your MVP in the marketplace, raising thousands to develop your project.
Corporate Services
Some of the successful corporate projects carried out
ENEL Corporate Entrepreneurship Program
Planning, strategy and implementation of global corporate entrepreneurship program for validation of innovative projects.
Involved more than 6,000 employees from business functions around the world (more than 1,000 participants and 200 ideas launched)
Enel Startup Program
Vertical incubation program on sustainability in energy to validate and launch innovative business models consistent with the challenges of the business lines involved.
10 teams incubated, 6 selected for Pitch Day
Unilever Startup Program
Corporate entrepreneurship for the validation and acceleration of business models on the direct-to-consumer challenge.
40 managers involved, 15 teams, 6 startups at Pitch Day
Nestlé Startup Program
Pre-acceleration program for sustainability-focused startups to address Nestlé's business challenges.
Received over 300 applications from startups, selected top 20 for online pre-acceleration program
Workshop Data Community
Vertical and interactive workshop to offer theoretical insights and practical content to members of Acea's data community.
2 working days aimed at understanding the potential of machine learning in developing new services and business strategies
Open Innovation Framework
Defining an Open Innovation process in line with the company's needs and developing AI prototypes.
15 people involved • 3 teams focused on artificial intelligence solutions
Perrigo Startup Scouting
Lean Startup training to top management, analysis and presentation of the best Italian startups in pharma.
15 top managers involved in the seminars and trainings, 40 employees involved in the training sessions, 10 startups presented
Hackathon for Merch
Mentorship for hackathon aimed at prototyping on challenge in the field of E-Health.
70 people involved, 20 teams including 14 presented at Pitch Day
Boost Your Ideas
Acceleration project for more than 40 startups selected by the Lazio Region. Realized two editions of the program.
+80 startups involved in pre-acceleration program
Casa delle Tecnologie Emergenti
Acceleration program for startups operating in mobility and tourism sectors to propose solutions with emerging technologies that can solve strategic challenges from corporate partners: TIM, Wind3, ACEA.
100 applications, 12 startups selected for first batch
Startup Services
Some of the best startups that were born and grew thanks to Peekaboo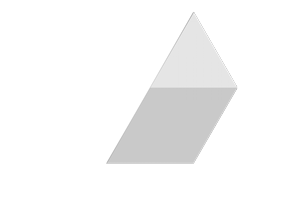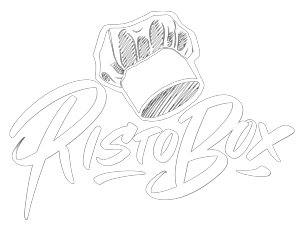 Years of experience in tech industry
Projects and programs with corporates
Innovative startups supported Peekaboo works to support companies in developing innovative solutions. An innovation training model that involves people inside the company, engaged in the development of products or services, using the Lean Startup methodology.

Ernesto Ciorra

Functional Director Innovation and Sustainability @ Enel Group
Collaborating with Peekaboo on technology and digital was key to identifying high-potential business ideas or solutions. During this three-month journey, we had the opportunity to connect with young talents with a strong entrepreneurial attitude.

Manuela Kron

Corporate Affairs Director @ Nestlé