Peekaboo!
A team of innovators with a common passion: supporting young entrepreneurs and their ideas.
Since 2015 we have been the largest Italian community for sustainable innovation and we support startups, large companies and multinationals in the processes of open innovation and digital transformation.
With our Startup Programs we offer young entrepreneurs and innovators a pre-acceleration program led by mentors and highly experienced professionals.
We also help multinationals and large companies to implement effective programs of open innovation, employer branding and corporate entrepreneurship as well as reaching the best startups and the best talents.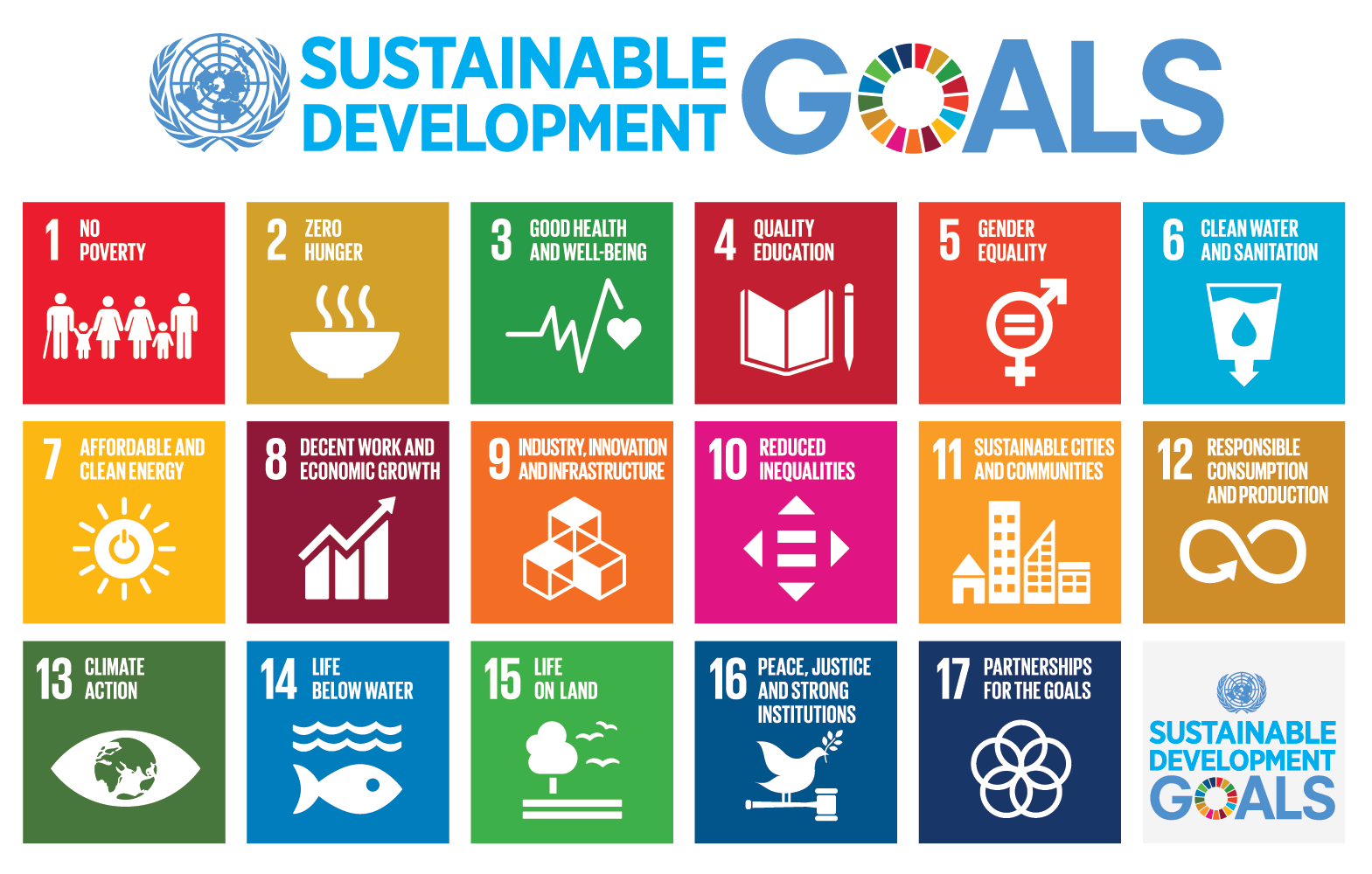 Support sustainable innovation • 
Support sustainable innovation • 
Support sustainable innovation • 
Support sustainable innovation • 
Support sustainable innovation • 
Support sustainable innovation • 
Peekaboo was born from the meeting of startuppers, entrepreneurs and innovators to respond to a very simple need: help people who have an idea turn it into reality, quickly, effectively and practically.
We were first startuppers and this is why we know how hard and complex the path of transforming an idea into a product or business really is.
We looked at the market and ecosystem and realized that all we wanted was a place where founders, mentors, investors and innovation enthusiasts could pool their experience, know-how and best methodologies, to become an powerful engine for Italian innovation, just like in Silicon Valley.
And we made it happen.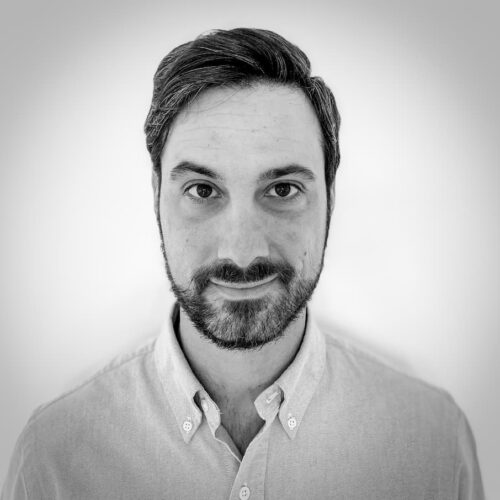 My goal is to help future entrepreneurs to realize their ideas and turn them into successful ones
Graduated in Management Engineering, after 4 years in a strategic consulting firm specializing in the management of innovation projects, I left my job to devote myself full time to my startups.
Since then I have founded several startups: two of them failed.But from the failures I learned the best lessons. And like a phoenix rising from the ashes, it was from these failures that Peekaboo was born. With the mission to support the birth and growth of new innovative and sustainable business models. And the vision to make live the "founder experience" to anyone who wants to contribute to the construction of a better world.
That's why in 2015 Peekaboo was born, of which I am the CEO.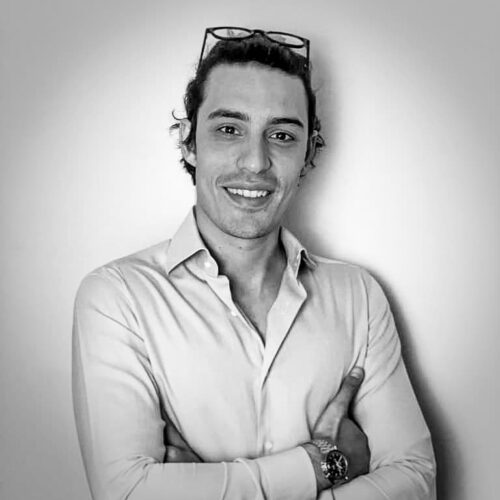 Sono un imprenditore digitale che lavora nella scena tecnologica da quando aveva 18 anni. Durante gli studi ho co-fondato un servizio di advertsing per la ristorazione e una web agency, e dopo la laurea ho avviato Peekaboo con l'obiettivo di aiutare startup e corporate a portare sul mercato progetti sperimentali. Negli ultimi 6 anni grazie a Peekaboo ho fatto esperienze meravigliose sia nel campo del venture business che della corporate entrepreneurship. Da 2 anni sono account manager presso Enel, a supporto del team di Open Innovation.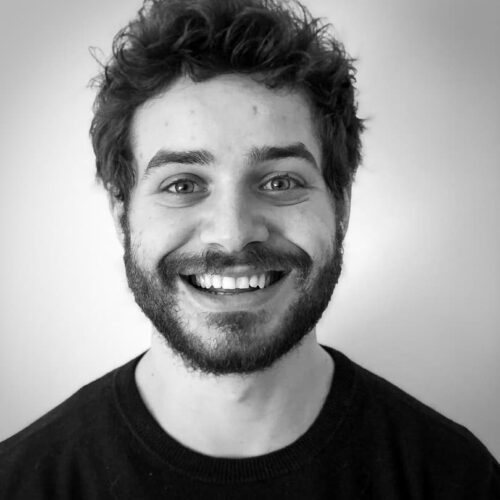 Ho iniziato a lavorare nell'ecosistema Startup a 19 anni, dopo 2 anni come freelance entro in yourDIGITAL come Operation Manager e in meno di un anno divento Associate Partner. Nel 2018 entro nel team di Peekaboo come co-founder e responsabile dell'ufficio di Milano. Oggi sono responsabile dei programmi di Open Innovation con grandi aziende, referente all'innovazione per Bicocca e mentor e guest speaker in vari programmi di idea generation, accelerazione e università.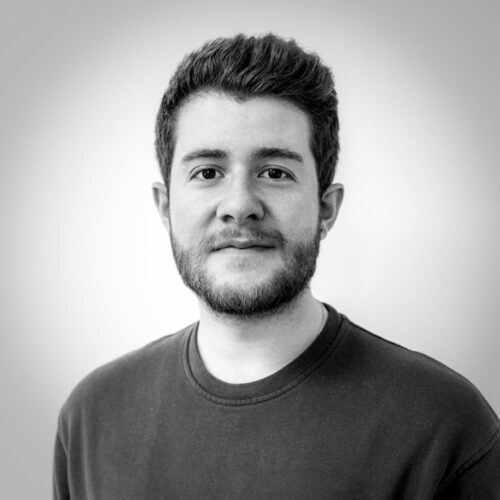 I'm a multi-disciplinary designer working as a UI/UX Specialist, Interaction Designer and Front-End Developer, all acronyms and strange names that simply stand for that I design and develop digital products. I like to make things that seem seem difficult easy. If you need to validate an idea of yours in record time, I'm probably the right person!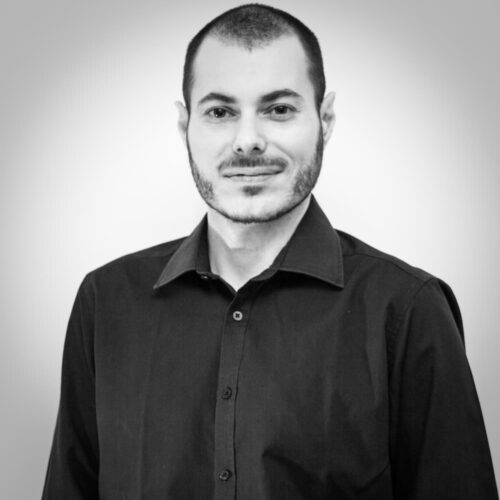 10+ years of experience in marketing, corporate communication and business strategies.
I've held managerial roles in the sales and marketing departments of some of the largest Italian advertising companies, dealing with innovation and product management (especially SaaS solutions for SME's digital marketing), execution of marketing campaigns for key customers and training and development of the sales force.
However, I am still a passionate startupper and serial entrepreneur, constantly looking for new interesting projects. This is my way of pursuing the dream of being able to contribute in the creation of exceptional products that can truly improve people's lives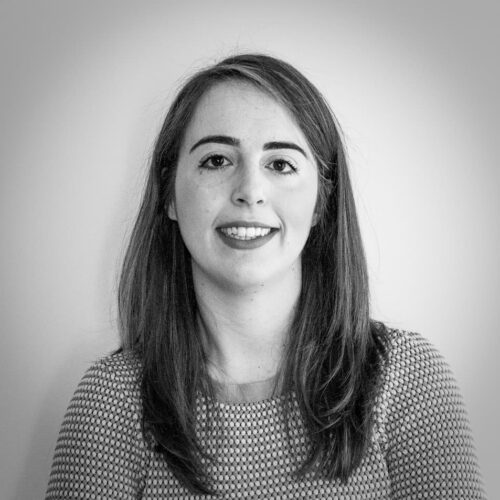 After completing my Bachelor Degree and Master abroad and having collected invaluable experiences in England and France, in 2018 I decided to move back to Italy and give my contribution to the growth of the Italian entrepreneurship. The experience I gained working at Plug and Play Italy, one of the largest open innovation platform in the world, led me to developing a greater interest in startups and determined my decisione to join the Peekaboo and help shape the entrepreneurial mindset from zero to one!
I am a resourceful and reliable person, determined and analytical, able to evaluate and manage every situation through established problem-solving skills. I apply all my skills and abilities in the development and management of our Programs and our Black Pearl Platform.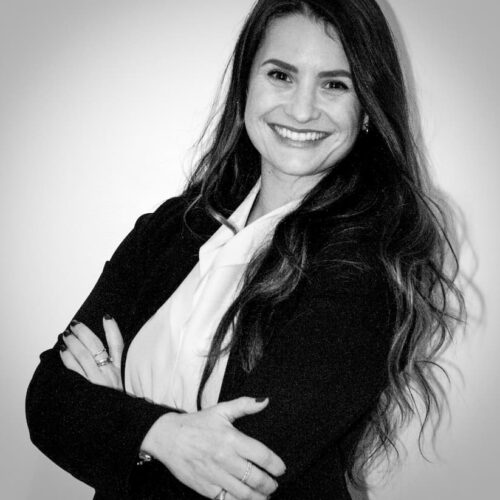 Laurea in Economia, da sempre con la passione per la scoperta del mondo, continuo la mia carriera accademica con un Master in International Management che mi porta a studiare all'estero, prima in Francia e poi in Brasile. È proprio in Brasile che entro in contatto con l'ecosistema delle startup e dell'innovazione, rimanendone affascinata. Tornata in Italia, inizio la mia carriera in un'azienda che offre programmi di accelerazione per startup per poi, un anno fa, fare la conoscenza di Peekaboo ed entrare ufficialmente nel team.
Ad Oggi, lavoro come consulente dell'innovazione presso Enel, offrendo le mie conoscenze e professionalità al team di Open Innovation.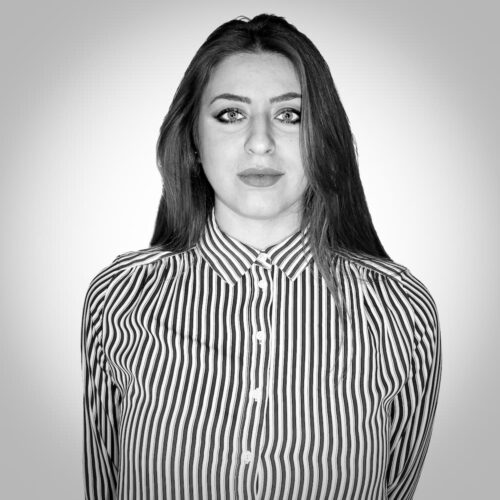 Brand & Graphic designer. Comunico visivamente l'identità di Peekaboo, la rendo tangibile attraverso la grafica.
Mai un giorno senza una linea è il mio motto, nel mio lavoro si traduce in una ricerca costante di nuove forme da sintetizzare e nuove soluzioni da scoprire
per comunicare un messaggio o un'idea. Creatività, precisione e sintesi sono i miei tool preferiti!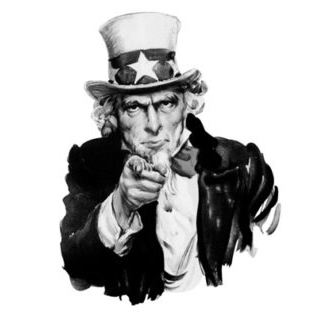 Le iscrizioni sono aperte!
Clicca sull'icona qui sotto e vai al link con il form per la candidatura
👇
Are you a startupper?
Sign up for our online platform and participate in our Startup Programs!
Are you a corporate?
Discover our Corporate Programs: where we provide businesses with solutions for open innovation and talent scouting